Finding 'Ohana is a 2021 Netflix Original family adventure movie filmed in Hawaii. It follows the story of two siblings from Brooklyn who take a trip to O'ahu and learn about their Hawaiian heritage.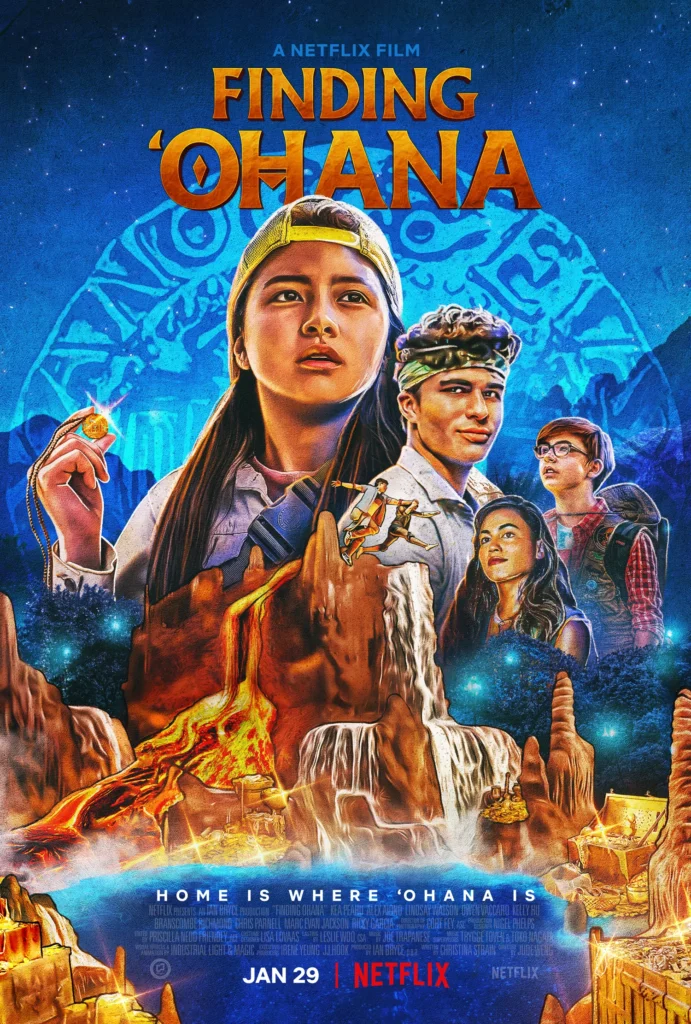 Clip #1
Course Classification: Macroeconomics, Development
Concepts: Technological progress, innovation, creative-destruction process.
Background: Pili and her brother Ioane travel to Hawaii to spend time with their grandfather. In his house, house items have not changed since the 1990s.
Question: Find at least three examples of Schumpeter's "creative destruction" phenomenon in this clip. What is the impact of the technological innovations Pili and Ioane are used to in New York on our society?
Clip #2
Course Classification: Finance, Money and Banking, Macroeconomics
Concepts: debt financing, budget deficit
Background: Pili and Ioane's grandfather is about to lose his house to creditors, as he failed to pay his bills. In this clip, Leilani (Pili and Ioane's mother) discusses her father's finances. She considers selling her apartment in New York to pay off her father's debt.
Question: The grandfather is experiencing a budget deficit. Define this term and find other options to help the grandfather keep his house.
Clip #3
Course Classification: Finance, Money and Banking, Labor Economics
Concepts: debt financing, value of debt
Background: During a car ride, Ioane finds out Hana did not submit her application to the prestigious Juilliard School in New York.
Question: In this clip, we learn that Hana cannot afford college tuition, which encourages her to find the lost treasure. Research the most recent tuition fee for a year at the Juilliard School. Should Hana borrow money to pay tuition? Define the value of debt and explain.