To the Lake is a Russian series following a group of individuals led by Sergey, fleeing an epidemic. Their goal is to hide on a remote island only known by Boris, Sergey's father, until the epidemic is under control.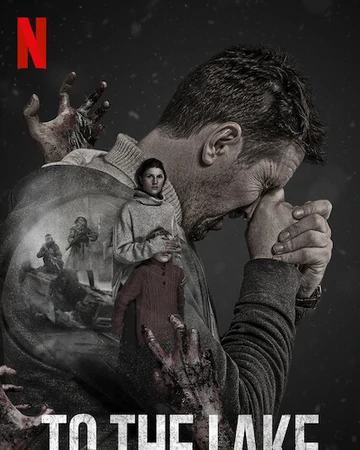 Clip #1
Course Classification: Labor Economics, Microeconomics, Macroeconomics, Finance
Concepts: Investment in human capital, Monetary and non-monetary costs, Risky investment, Nominal exchange rate.
Background: Polina is addicted to alcohol and just finished a rehabilitation program in a facility. Lyonya, her dad, is picking her up to bring her home.
Question 1: Define what an investment in human capital is. Provide two examples of human capital investment.
Question 2: Why do economists consider rehab an investment in human capital? Why some believe that rehab a risky investment?
Question 3: What costs are involved when somebody checks into a rehabilitation program?
Question 4 (Let's use data): Lyonya has to pay 52,902 Russian Rubles to cover Polina's damages in the rehab facility. Compute the US dollar cost Lyonya had to pay to cover Polina's damages (https://www.xe.com/ ).
Clip #2
Course Classification: Microeconomics, Industrial Organization.
Concepts: Price elasticities, supply and demand, First-degree price discrimination.
Background: Sergey needs a ride out from the quarantine zone after getting his family in Moscow. He only has one option. It is to convince the truck driver to stay and wait 15 minutes.
Question: Draw a supply and demand graph representing this situation, and explain the shape of the supply and demand curves in words. Discuss why Sergey ends up giving all the money he has.
Clip #3
Concepts: Shortage.
Course Classification: Microeconomics
Background: Sergey and his group need gas to fill up the cars. However, gas is available only in very limited quantity.
Question: Explain why we can deduce that there is a shortage in the gasoline market. Draw a graph.