Workin' Moms is a Netflix Canadian series that follows the lives of working mothers who try to balance their jobs, family lives, and friendships in Toronto, Canada. Season 6 was released in 2022.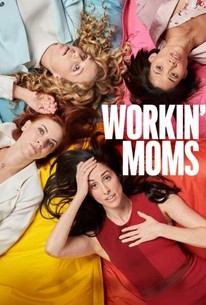 Clip #1
Concepts:Tradeoff, opportunity cost
Background: Kate returns to her job after nine-month maternity leave. She misses her son Charlie but also wants to advance her career.
Question: What are Kate's trade-off and opportunity costs from going back to work after nine-month maternity leave? What happened after she accepted the promotion and moved to Montreal for a few weeks?
Clip #2
Concepts: unemployment
Background: After Jenny's maternity leave ends, her husband Ian decides to quit his job and stay home with their daughter. Frankie quits her job at a wellness center. Anne's bosses discover that she has been working for both their companies and is being laid off from both jobs. She becomes depressed from the news.
Question: Neither Ian, Frankie, nor Anne is working. Which one(s) of them are considered unemployed?
Clip #3
Concepts: labor-market discrimination, gender pay gap
Background: Jenny finds out that female workers at her company earn less than their male counterparts. She decides to confront the executive and asks for a change.
Question: Jenny demands equal pay for her female coworkers. Can Jenny's boss explain the gender pay gap in his company using economic theory?